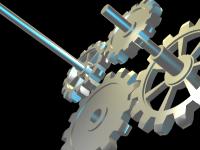 Owner Advisory Program
Sometimes the owners of a business and the management team that runs it, can be blinded by success and "not see the forest through the trees". We get so caught up in the day-to-day running of the business that we don't have time to really think about the bigger picture…especially when things are going really well. The employees are busy and making good money, we are looking for people to hire, the customers are happy, the top line revenue is growing, and the company is making strong profits. These are all great reasons to keep our head down and focus on the now. But in reality, we are not helping the company in the long run.
A smart business owner must always be looking into the future and be thinking about what can be improved. This is why it is important to sometimes get someone from the "outside" to take a look "inside". Having someone who is familiar with the industry and has experience with all aspects of your business can be an invaluable resource. Your financial statements don't tell the whole story and can be especially deceptive during good times. It takes a deeper approach to look at the bigger picture.
Mechanical Insight Consulting is now offering an Owner Advisory Service that provides a regular "outside look in" that can help the owner plan for the future, head off any issues before they become a problem, and set up the company for future success. Similar to a larger company's Board of Directors, a quarterly review of not only the financial statements but also a multitude of additional critical indicators, the Owner Advisory Service will give the owner confidence that they are not missing any significant warning signs while they are busy dealing with the day-to-day.